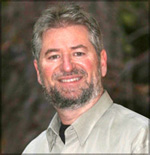 Alan Briskin
Alan Briskin is an award-winning author, a pioneer in the field of organizational learning, and cofounder of the Collective Wisdom Initiative. His other books include The Stirring of Soul in the Workplace, and the co-authored Daily Miracles and Bringing Your Soul to Work: An Everyday Practice.

Alan's work as an organizational consultant and interest in groups and collectives extends back to the early 1970s. He was a founding member of the Relationship Centered Care Network and is currently an advisor to the Goi Peace Foundation in Japan. He consults and gives keynotes on collective wisdom and its application.
Alan blogs at thepowerofourcollectivewisdom.com.

Click here for a "sneak preview" excerpt from Chapter Six of the series ...
Please share this invitation to subscribe to Becoming Conscious of Capitalism with anyone you think would be interested - you can download and mail this pdf postcard invitation to make it easier.